Client Area
Manage Your Services
Deals & Offers
Raise a Support Ticket
Contact Us Page
X Close This Popup
Live Chat
Welcome to VNet
We're happy to help you !
First-class SSD Web Hosting Servers
About Fast Solid State Drive Servers
Managing a big blog or e-commerce site is a huge task that requires a good amount of database I/O. with an increase in popularity of your website, an increase in traffic is inevitable.
During high traffic, the frequent request for I/O slows down the functioning of the database. To avoid such circumstances, we bring SSD WEB Hosting which provides the fastest data read and write offering more reliability and faster page load facilitating the best performance.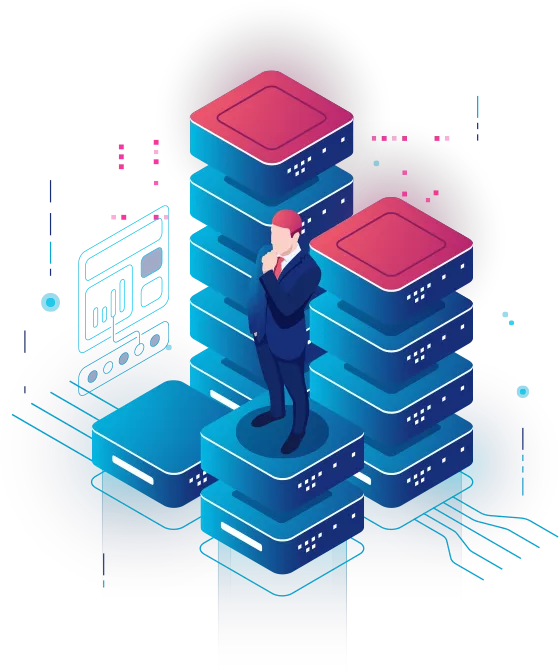 Reliable, Secure And Economical SSD Shared Hosting Provider India
A solid-state drive is a next-gen device used for storage. It uses flash-based memory, providing high speed to the computer. They are preferred over traditional hard drives due to their advantages such as high speed, more energy-efficient, no-overheating issues and lightweight. VNET's shared SSD hosting is the latest version of shared hosting that makes your website twice as fast. Our SSD hosting comes with an easy-to-use control panel, one-click installer, unlimited database, tough security and personalized support. Avail of high storage space, 99.99% server uptime and unmonitored bandwidth at unmatchable prices at VNET.
Affordable SSD Powered Plans
Our plans serve you best with the caching technology, downtime prevention functionality, and SSD-backed features. Choose our plans!
Compare Our Popular SSD Shared Hosting Plans
Full features explained in detail
24X7 support Anytime
We, at VNET are ready 24*7*365 to provide you with best customer support in 7 Languages.
What To Expect From Secured SSD Servers
We are experts in problem-solving and have solved some of your questions here. Have a look.